A sailing centre on the beach with small, family run hotels
Our comfortable bed-to-beach set up
The Wildwind sailing centre is right in the middle of Vassiliki beach - the boat park and sailing centre is a few yards from our comfortable accommodations which are set in beautiful landscaped gardens.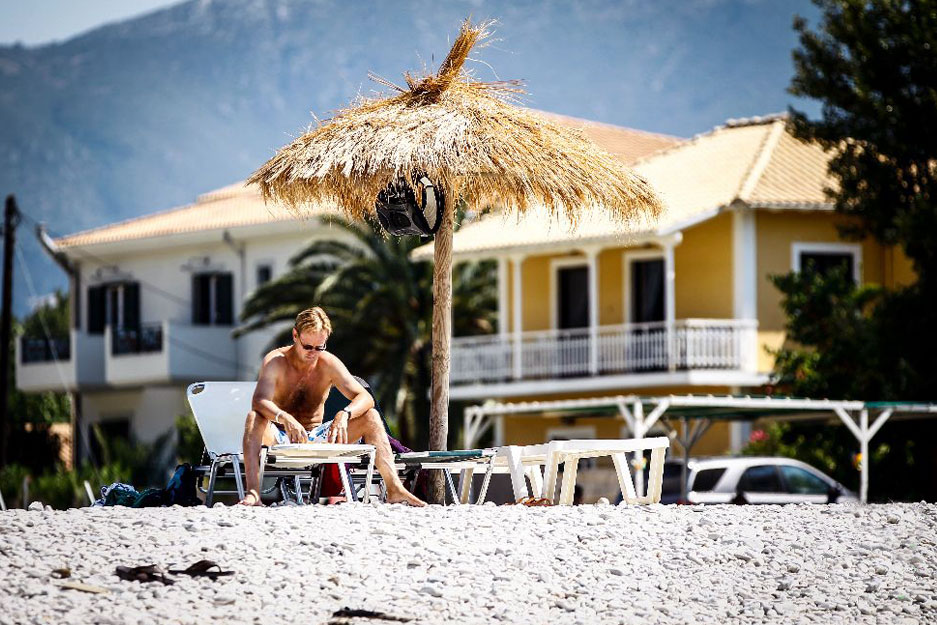 Between the accommodation and sea there are large shaded lawn areas - perfect spots to relax and watch the action on the water.
From your first drink and welcome meal in Vassiliki you will find that this is an easy place to meet people and make new friends. Our beach and pool bars have a very relaxed feel, and you are welcome to join in any of our casual social events. These include the famous (notorious?) Wildwind beach BBQ, with its eclectic mix of live music at the beach bar and our cocktail nights at the pool bar with long drinks and tall stories.
Wildwind is well suited for families, couples and solo travellers. Our various types of accommodation offer you a range of options, so please do ask us for advice on which particular accommodation best suits your needs. We are here to help!
A choice of hotels
Choose from friendly accommodation in two small family-run hotels and a selection of studios, apartments and villas. All of our accommodations are set in beautiful landscaped gardens located just a few metres from the beach. Our simple and comfortable rooms are en-suite and most have either sea views or views of the surrounding countryside and mountains.
If you wonder about the precautions our hotels take to deal with the Corona situation in 2020, you can read their safety and security protocol here: Melas, Kavadias, Akti
Our bars and restaurants
The beach and pool bar restaurants in Vassiliki provide relaxing retreats and offer a range of appetising, homemade fare. This includes delicious fresh salads, Mediterranean snacks and meals from breakfast through to early evening. Because we do not price our holidays to include meals, you are free to enjoy the flavour and variety of the local tavernas, bars and cafes in the harbour, which is just a ten-minute stroll away.
Our entertaining evenings and social vibe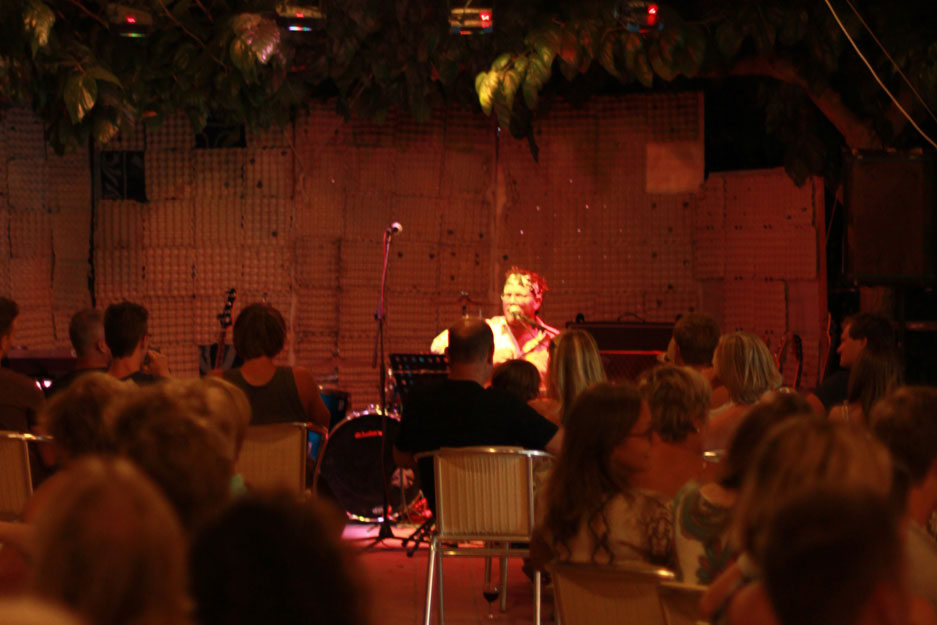 The beach and pool bars are the focal points for our casual social evenings, which include chilled out cocktail nights by the pool and a weekly barbeque with an eclectic mix of live music for your entertainment. We share these areas with Healthy Options Yoga holidays, whose relaxed approach fits well with our own. It is very easy to make new friends on your holidays in Vassiliki.
Sneaking out for a bit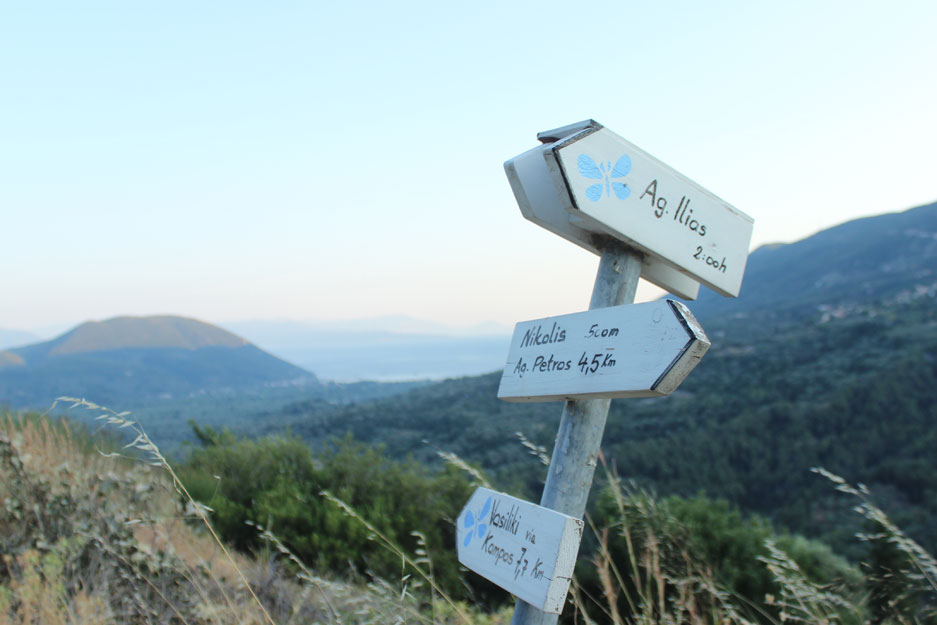 Getting away from it all is easy too, with the nearby orange and olive groves providing tranquil and ideal surroundings for cycle rides or walks off the beaten track.The Greek people are warm and welcoming and positively delight in showing off the beauty and culture of their country. You couldn't find a better place to switch off and explore your senses than in these gorgeous surroundings.
You have a choice of accommodation
Melas

The Melas Hotel is run by the Melas family, Ilias, Eleni and Ourania and Danos and like all our hotels is just a few metres away from the beach as well as the Yoga tent. Most Melas rooms have a sea view, or at least a side sea view. All rooms have air conditioning, are en-suite and are equipped with fridge and tea and coffee making facilities. The hotel is on two floors, with the top floor offering slightly better views. We also have some rooms available at the 'New' Melas accommodation - a relatively recent addition to the hotel with slightly better appointed rooms, but no direct views of the sea.

There is a good sized swimming pool with sunbeds to lounge around in, beautiful landscaped gardens and a family run small bar and on site restaurant. Eleni Melas takes particular pride in the quality of her home-made cooking, much of which is sourced from her garden. Our cocktail nights with live acoustic music take place every Thursday around the pool and are a great place to meet friends.

Kavadias

The Kavadias hotel is run by Nikos, Effy and Kryssa Kavadias. It is a simple but comfortable place to stay and most rooms have either a view of the sea, the pool or the surrounding mountains. Over the past 2 years the Kavadias bathrooms, once rather basic, have been completely refurbished - Nikos has done a great job. All rooms have air conditioning, are en-suite and are equipped with fridge and tea and coffee making facilities.

Probably the hub of the Wildwind social 'scene' the Kavadias has a fantastic view of the sea and is a great place to watch all the action on and off the water. The beach is also the perfect location for our Tuesday BBQ usually with an rather eclectic mix of live music and dancing.

AKTI Apartments

The Akti apartments are in a quiet location about 100 metres from the sailing centre and are a new addition to us this year. These apartments, which we are refurbishing ourselves this winter, offer a peaceful setting, close to the beach and each apartment includes a small kitchenette as well as en-suite bathrooms, air conditioning, and garden views. Some of the ground floor apartments are ideally suited for families, one of the reasons why we chose this particular accommodation which is sure to become a firm favourite.

Xristina Apartments

An X in Greek is pronounced as a 'K' so these studios and apartments can more easily be pronounced as Kristina! We offer 2 ground floor studios with one bedroom and kitchenette and distant sea views, as well as a larger first floor one bedroom apartments with a lounge space convertible into a twin bedded room, and a bungalow capable of accommodating a family of 4 (and 5 at a pinch)

Note - Xristina only available in peak season

Villas

This year we've decided to give our clients the option of taking some luxury villa accommodation. We are working with Gerard and Ella Beentjes, Dutch ex-pats who have built three spectacular 2 bedroom Tower villas, and the quite exceptional 4 bedroom Villa Elvira. As you'd expect, all of these villas have their own private pool, and have simply outstanding views of Vassiliki bay and across to Ithaca and Cephalonia. Please contact us for further details.